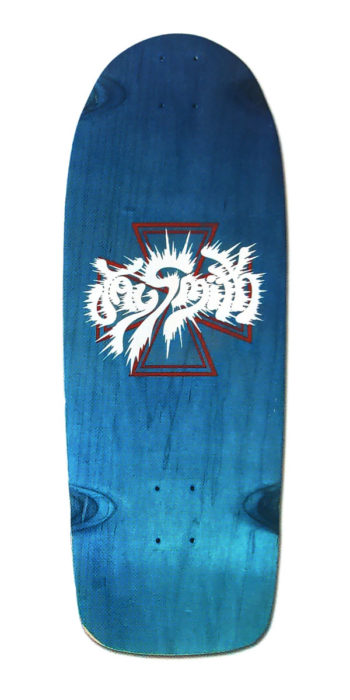 Powell Peralta
Jay Smith
Artist:
V.Courtlandt Johnson
Hello and welcome! Well, I'm not familiar with every skateboarder out there, but my guess is that you are referring to Jay Adams or perhaps Jason Lee (whose birth name is actually Jason Michael Lee, but he changed it to Jason "Jay" Lee to avoid confusion with another actor). Both of these individuals are legends in the skateboarding world, so let's start with Jay Adams!
Jay Adams was an iconic skateboarder who emerged in the 1970s and was a key member of the Z-Boys skateboarding team. He was known for his innovative style and fearless approach to skateboarding. In many ways, he helped to revolutionize the sport and paved the way for generations of skateboarders to come.
Adams unfortunately passed away in 2014, but his legacy lives on. He will always be remembered as a true pioneer of skateboarding and as someone who pushed the boundaries of what was possible on a skateboard. His influence can be seen in the way that skateboarding has evolved over the years, and his spirit continues to inspire new generations of skaters to this day.
V. Courtlandt Johnson was a legendary skateboard artist that made a significant impact on the skateboarding world in the 80s and 90s. He is famous for his surreal and psychedelic graphics that adorned skateboards and apparel, giving the skateboard industry a unique identity. Johnson's artwork often featured bizarre creatures, skulls, and skeletons that reflected the rebellious and counterculture spirit of skateboarding. He was an important figure in the evolution of skateboarding as an art form and his influence on the industry can still be felt today. In short, V. Courtlandt Johnson was an iconic skateboard artist who helped shape the aesthetic of modern skateboarding.