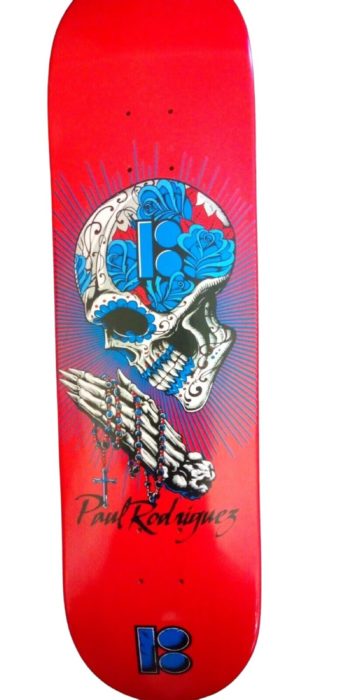 Plan B
Praying SkullPaul Rodriguez
Paul Rodriguez is one of the most influential and successful skateboarders of all time. He was born on December 31, 1984, in Tarzana, California. Paul's father, Paul Rodriguez Sr., was a famous comedian and actor, but Paul Jr. followed his own path and became a skateboarder. He started skating at the age of six and quickly developed his skills.
Paul Rodriguez's talent was recognized early on, and he turned pro when he was only 16 years old. He has won multiple competitions, including several X Games medals. Paul is known for his smooth style and technical ability on the board. He has also been a part of several iconic skateboard videos, including the Plan B video series.
In addition to his skateboarding career, Paul Rodriguez has also become a successful entrepreneur. He has his own skateboarding company, Primitive Skateboarding, which produces high-quality skateboards and apparel. Paul is also involved in community work and has helped build skate parks in underserved areas.
Overall, Paul Rodriguez is a role model for aspiring skateboarders. He has shown that with hard work, dedication, and passion, you can achieve your goals and make a positive impact on your community.