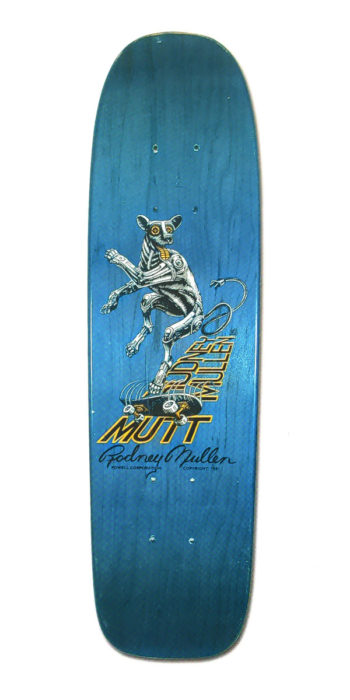 Powell Peralta
Rodney Mullen
Artist:
V.Courtlandt Johnson
Rodney Mullen is a legend in the world of skateboarding. He is widely considered as the greatest freestyle skater of all time, with a bag of tricks like no other. He invented many of the tricks that we still use today, and his contribution to skateboarding has been immense. Not only was Rodney an incredible skater, but he was also a true innovator who pushed the limits of what was possible on a skateboard. His creativity and dedication to the sport have inspired countless skaters around the world to pursue their own dreams and to continually push the boundaries of what is possible.
V. Courtlandt Johnson was a legendary skateboard artist that made a significant impact on the skateboarding world in the 80s and 90s. He is famous for his surreal and psychedelic graphics that adorned skateboards and apparel, giving the skateboard industry a unique identity. Johnson's artwork often featured bizarre creatures, skulls, and skeletons that reflected the rebellious and counterculture spirit of skateboarding. He was an important figure in the evolution of skateboarding as an art form and his influence on the industry can still be felt today. In short, V. Courtlandt Johnson was an iconic skateboard artist who helped shape the aesthetic of modern skateboarding.