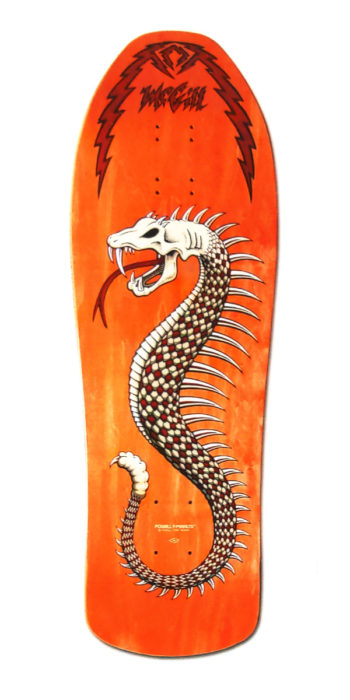 Powell Peralta
Mike McGill
Mike McGill is a legendary skateboarder who is famous for inventing one of the most iconic tricks in skateboarding history, the McTwist. He is a prolific skater, having won multiple professional competitions and being inducted into the Skateboarding Hall of Fame in 2019. What's remarkable about McGill is that he's been a driving force in skateboarding for over three decades, and still continues to impact the industry through his brand and skateboarding products. McGill's legacy is a testimony to the impact that a passion for something can have, and how persistence and hard work can pay off.
John Keester is a truly awe-inspiring skateboard artist whose work embodies the raw energy, creativity, and edge that is inherent in the skateboarding culture. His unique style seamlessly blends the worlds of art and skateboarding, producing visually stunning pieces that are not only beautiful to look at but also captures the essence of skateboarding itself.
What sets John apart from his peers is his ability to infuse his artwork with the rebellious spirit that has always been at the heart of skateboarding. Every one of his pieces seems to embody the adrenaline-pumping thrill ride that is skateboarding, making it impossible not to get excited about hitting the streets and doing some gnarly tricks.
From his earliest works to his most recent creations, John has remained true to his own unique voice and vision, never compromising his artistic integrity or his love for skateboarding. It is this authenticity that makes his art so compelling and truly worthy of study for anyone interested in the world of skateboarding or art.