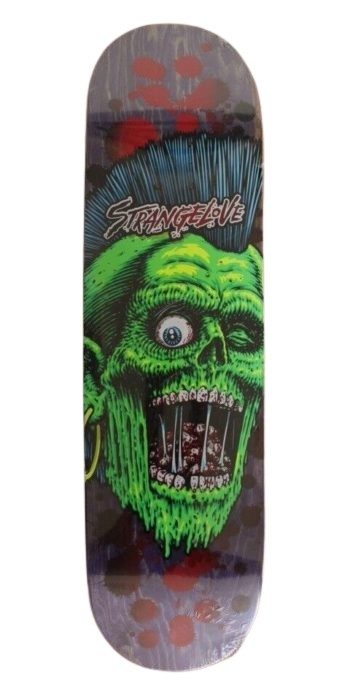 StrangeLove
Punk Ghoul Purple Stain
Sean Cliver is a legendary skateboard artist who is widely known for his innovative and creative designs. He has contributed immensely to the skateboard industry, designing iconic graphics for influential skate brands such as Powell Peralta, World Industries, and Blind.
One of his most popular designs is the "Wet Willy" graphic, featuring a cartoon boy sticking his finger in his ear and then wiping it on another character's face. This graphic became an instant classic and has remained a staple in skateboarding culture for over 30 years.
Cliver's work is celebrated for its humorous and irreverent approach to art, inspiring generations of skateboarders and artists alike. He continues to create incredible artwork for skate companies and is considered one of the pioneers of skateboard graphics.